June 14, 2023
Spotlight on: The role of scientists in government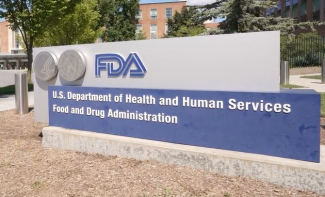 Did you ever consider that some scientists work in government agencies? One such agency is the U.S. Food and Drug Administration (FDA). The FDA is "responsible for protecting the public health by assuring the safety, efficacy, and security of human and veterinary drugs, biological products, medical devices, our nation's food supply, cosmetics, and products that emit radiation." To accomplish this, scientists (often referred to as "regulators") work behind the scenes reviewing data, communicating with companies and consulting experts in the field. 
Most often, the public remains unaware of this army of scientists working to ensure their safety as they use products and medications. However, during a public health emergency the work of these scientists often comes into the spotlight — and in the face of an infectious disease outbreak or a global pandemic, their efforts and experience become even more critical as they work against the clock to save lives.  
Recently, the Vaccine Makers Project had the opportunity to speak with one such scientist who spent her career working behind the scenes to limit the damage from infectious diseases and prepare for future outbreaks. Dr. Marion Gruber is a former Director of the FDA's Office of Vaccines Research & Review (OVRR). Over the span of her career, Dr. Gruber addressed Ebola outbreaks, an influenza pandemic, and, most recently, the COVID-19 response. Check out the new 30-minute film, Marion Gruber: Preparedness Is Prevention, and her new "Other Scientists Stories" page on the Hilleman Film website to learn more about Marion and her career spent working to keep all of us safe. 
Click here to learn more about Dr. Gruber and watch the film.