Ecology of Disease: Comparing Viruses, Bacteria, and Eukaryotes
Ecology of Disease: Comparing Viruses, Bacteria, and Eukaryotes
Students identify patterns of ecological interactions with a focus on disease as part of the natural ecosystem and the relationship of disease to human activities and well-being. Lesson activities and a reading passage allow students to consider different types of ecological relationships between organisms. As a concluding activity, groups research a mosquito-borne disease to understand its life-cycle, geography, prevalence and control to develop critical thinking about causes and effects of ecological interactions.
Lesson Questions
How do scientists characterize interactions between organisms?
What are the similarities and differences between diseases caused by viruses, bacteria, and eukaryotic microorganisms? 
Lesson Files
Teacher file

Updated: 3/8/2018

Student file

Updated: 3/8/2018

Student file

Updated: 3/8/2018

Student file

Updated: 3/8/2018
Lesson Resources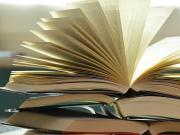 Updated: 3/8/2018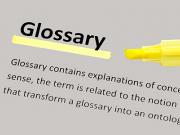 Updated: 3/8/2018