November 12, 2021
Vax Facts Friday 11.12.21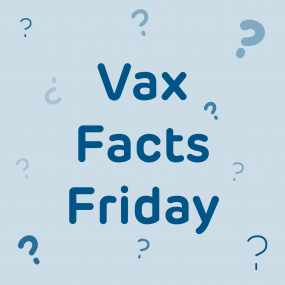 Q: Which disease prompted the call for a collection of dimes from those in the United States?
A. Polio
B. Measles
C. Rubella
D. Hepatitis
The correct answer is A. Polio
The organization began as the National Foundation for Infantile Paralysis and used the March of Dimes as a fundraising campaign, which asked each child in America to donate a dime to help develop a vaccine against polio. The organization officially changed its name in 1976.
Visit Just the Vax to get more vaccine trivia questions.
Find us on Kahoot!

We post a new #VaxFactsFriday trivia question every Friday from September through June at 9:00 AM ET.

Find a link to the latest #VaxFactsFriday question on Facebook and Twitter each week, and visit VMP News & Events to see the question and answer.