September 06, 2019
Vax Facts Friday 9.6.19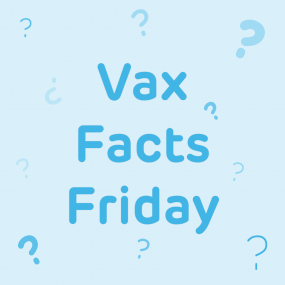 Q: What famous kid's game was invented by Eleanor Abbott while she recovered from polio in a hospital ward?
A. Chutes and Ladders
B. Jacks
C. Candy Land
D. Trouble
The correct answer is C. Candy Land
Eleanor Abbott designed Candy Land in 1945 while she recovered from polio in a San Diego hospital ward. Candy Land was inducted into the National Toy Hall of Fame in 2005.
Visit Just the Vax to get more vaccine trivia questions.

We post a new #VaxFactsFriday trivia question every Friday from September through June at 9:00 AM ET.

Find a link to the latest #VaxFactsFriday question on Facebook and Twitter each week, and visit VMP News & Events to see the question and answer.