September 10, 2021
Vax Facts Friday 9.10.21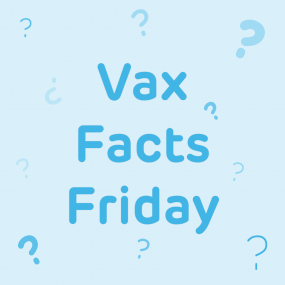 Q. Teens, especially college freshmen, are at increased risk of getting what vaccine-preventable disease?
A. Meningococcal disease
B. Pneumococcal disease
C. Measles
D. Rubella
The correct answer is A. Meningococcal disease
Teens and young adults have an increased risk of becoming infected with meningococcus. College freshmen who live in dorms are particularly susceptible to meningococcus. For this reason, teens and young adults, particularly college freshmen living in dorms, should receive both meningococcal vaccines.
 
Visit Just the Vax to get more vaccine trivia questions.
Find us on Kahoot!

We post a new #VaxFactsFriday trivia question every Friday from September through June at 9:00 AM ET.

Find a link to the latest #VaxFactsFriday question on Facebook and Twitter each week, and visit VMP News & Events to see the question and answer.