June 07, 2019
Vax Facts Friday 6.7.19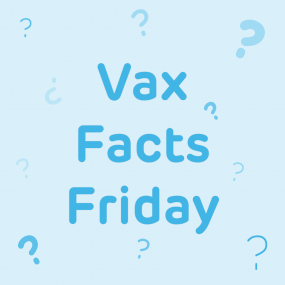 Q: What annual sporting event was cancelled as a result of the 1919 influenza pandemic?
A. The World Series
B. The Stanley Cup
C. The NBA Finals
D. Wimbledon
The correct answer is B. The Stanley Cup
The final game in the 1919 Stanley Cup Finals was cancelled after the coach and multiple players of the Montreal Canadiens were hospitalized with influenza. After both the Canadiens and Seattle Metropolitans won two games and tied the fifth game, the sixth game was supposed to determine the winner of the cup. Because the coach of the Canadiens couldn't put a full team on the ice for the last game, he forfeited; however, the coach of the Metropolitans refused to accept the forfeit. As a result, no winner was declared for the 1919 Stanley Cup Finals.
Visit Just the Vax to get more vaccine trivia questions.

We post a new #VaxFactsFriday trivia question every Friday from September through June at 12:00 PM ET.

Find a link to the latest #VaxFactsFriday question on Facebook and Twitter each week, and visit VMP News & Events to see the question and answer.