April 16, 2021
Vax Facts Friday 4.16.21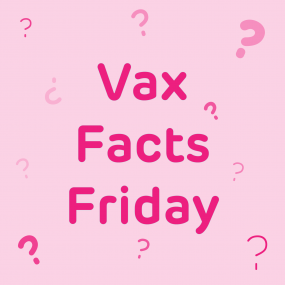 Q. In what year did Dr. Hilleman become the first scientist to predict and prevent an influenza pandemic? 
A. 1918
B. 1957
C.1968
D. 2009
The correct answer is B. 1957
In 1957, Dr. Hilleman realized that an influenza pandemic had started in Hong Kong. He created a vaccine before the virus arrived in the U.S. Close to 70,000 deaths in the U.S. occurred as a result of the pandemic. Public health officials estimate that the number of deaths in the U.S. could have reached 1 million had Dr. Hilleman's vaccine not been available.
 
Visit Just the Vax to get more vaccine trivia questions.
Find us on Kahoot!

We post a new #VaxFactsFriday trivia question every Friday from September through June at 9:00 AM ET.

Find a link to the latest #VaxFactsFriday question on Facebook and Twitter each week, and visit VMP News & Events to see the question and answer.