March 17, 2023
Vax Facts Friday 3.17.23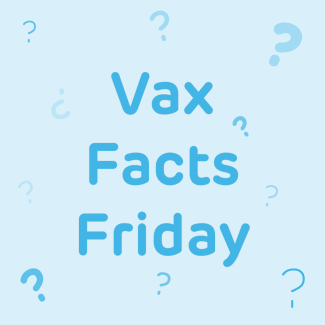 Q. Which scientist was the first female director of the National Institutes of Health?

A. Isabel Morgan    
B. Margaret Pittman
C. Pearl Kendrick
D. Melinda Gates
The correct answer is B. Margaret Pittman
In 1957, Pittman became the director of the National Institutes of Health. She was the first woman to serve in this role. Learn more about the life and work of Margaret Pittman and others on the Vax Pack Hero website: https://vaxpackhero.com.
Visit Just the Vax to get more vaccine trivia questions.
Find us on Kahoot!

We post a new #VaxFactsFriday trivia question every Friday from September through June at 9:00 AM ET.

Find a link to the latest #VaxFactsFriday question on Facebook and Twitter each week, and visit VMP News & Events to see the question and answer.