February 08, 2019
Vax Facts Friday 2.8.19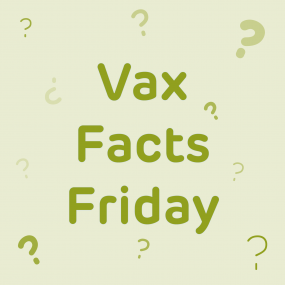 Q: What is a pandemic?
A. A state of confusion
B. A worldwide epidemic
C. A disease
D. A state of concentration and clarity
The correct answer is B. A worldwide epidemic
Epidemics occur when the number of cases of a particular disease in an area exceeds what is expected. When the epidemic spreads to other countries or continents, it is called a pandemic. In 2009, the novel H1N1 strain of influenza virus emerged and caused an influenza pandemic.
Visit Just the Vax to get more vaccine trivia questions.

We post a new #VaxFactsFriday trivia question every Friday from September through June at 12:00 PM ET.

Find a link to the latest #VaxFactsFriday question on Facebook and Twitter each week, and visit VMP News & Events to see the question and answer.