February 19, 2021
Vax Facts Friday 2.19.21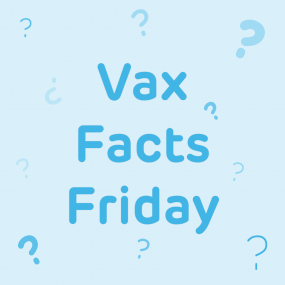 Q: Which president contracted smallpox a short time before delivering a famous speech?

A. George Washington
B. Abraham Lincoln
C. Grover Cleveland
D. Thomas Jefferson
The correct answer is B. Abraham Lincoln
 Abraham Lincoln became ill with smallpox a few days before delivering the Gettysburg Address. Current research suggests that the severity of Lincoln's illness was downplayed by his doctor to prevent the public from worrying that their president was dying.
 
Visit Just the Vax to get more vaccine trivia questions.
Find us on Kahoot!

We post a new #VaxFactsFriday trivia question every Friday from September through June at 9:00 AM ET.

Find a link to the latest #VaxFactsFriday question on Facebook and Twitter each week, and visit VMP News & Events to see the question and answer.