November 18, 2022
Vax Facts Friday 11.18.22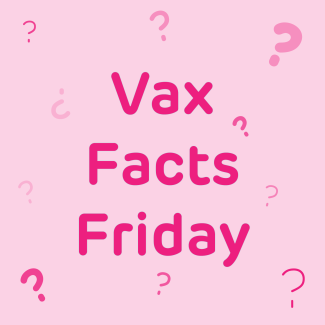 Q: Development of which vaccine slowed after the invention of antibiotics?

A. Influenza vaccine
B. Meningococcal vaccine
C. Pneumococcal vaccine
D. Rotavirus vaccine
The correct answer is C. Pneumococcal vaccine
Antibiotics to treat pneumococcal infections were discovered in the 1940s and caused interest in vaccine development to decline. However, when Streptococcus pneumoniae started to become antibiotic resistant, the importance of continuing to develop a vaccine for pneumococcal disease became apparent.
We'll be taking a break from posting a trivia question next week. See you on December 2nd!
 
Visit Just the Vax to get more vaccine trivia questions.
Find us on Kahoot!

We post a new #VaxFactsFriday trivia question every Friday from September through June at 9:00 AM ET.

Find a link to the latest #VaxFactsFriday question on Facebook and Twitter each week, and visit VMP News & Events to see the question and answer.